March 1, 2019
The power of love based curiosity: asking, learning, following –– blog #1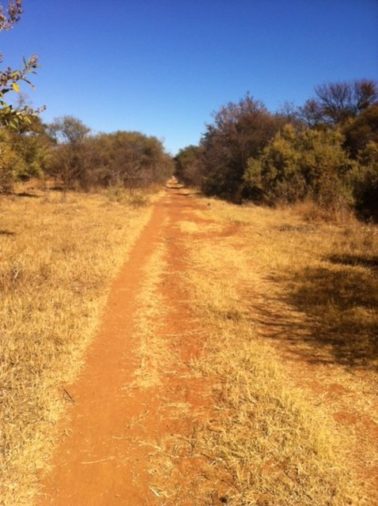 Jasmine, my four year old grand-daughter, greeted me excitedly this evening at her front door. "I have a party tonight, five friends are coming!" "How wonderful!" I replied, "Will I get to meet them?" She leaned in close, and in a hushed conspiratorial tone whispered: "You can't see them, and I can only see their clothes. With a twinkle, she said: "One of them has a birthday". "What are their names? I asked. "I don't know, they haven't told me yet". "We could ask them?" I suggested. She must have liked the idea, because she immediately shut her eyes and went very deep and still. A minute later she opened her eyes, and explained matter of factly: "Three of them told me their names, but two of them didn't want to yet, they will tell me when they come to visit". In a flash, she turned and ran to put on her best white dress, and get the party ready.
The invisible dreams of people reliant on support, the deeper visions of their teams and the lodestar that keeps organisational leaders going, often fade amidst the pressures of being a service provider in these times of high regulation and diminished funding. At times, it can feel like all you can see is the clothing. The external scene for me at least, is like a drug. It's hard to kick the habit of being glued to the outside and break the circuit – go inside, feel what I feel, notice what I notice, and view my spot from the ocean, or from a mountain top – and yield new and unexpected insights from a richer source of information. Just like Jasmine did when she went inside and asked about the names of her invisible friends. Jasmine was in that moment, my teacher. She showed me how to do it on the spot. Being a more doing kind of person, I like the immediacy and the freedom to access deeper and accurate information without the pressure of my inner meditation critic insisting it must be done this or that way and … "no results for you my girl, go to your room for 500 years!" 😉
Personal power holds an inherent paradox: gravity –– follow the pull inside to find my ground, and levity –- follow the pull outside to view myself in my scene with fresh eyes. Jasmine's joyous playfulness has a special guest-house attitude that the Sufi poet Rumi describes:

This being human is a guest house. Every morning a new arrival
A joy, a depression, a mean-ness/ Some momentary awareness comes as an unexpected visitor/ Welcome and entertain all! [Read more here]


Rumi
Jasmine's open minded curiosity and feeling-full way of describing and welcoming her invisible friends is an example of the power of love-based curiosity which I describe in my book Applying Deep Democracy in Human Services: diversity, inclusion and innate powers:
"Love-based curiosity is an attitude of awe and respect for the beauty and potential in ourselves and others … an opening of heart and mind to discover directly from the person and from those who know and love her best … it is a heartful desire to encourage and support the emergence of another's deepest inspirations and gifts into the world, in the knowledge that you yourself are on a similar path of discovery as a fellow human being".
It is tempting at times to see our managers, supervisors and leaders on the angel-devil continuum. I know this well from my own experience, and from my coaching practice with people, teams and organisations.
So here's the good news: another power paradox – the more connected we are to our personal power, the better we use the power that comes with our position. And here's the thing – even with diminished outer power it is way more possible to influence the outer situation with good use of personal power. In other words, our inner state can change the outer environment. Just like Jasmine who joyously welcomed her invisible friends and created good vibes for everyone round her with a guest house attitude –– called eldership in the deep democracy tradition, a special talent available to anyone of any age.
Love-based curiosity is an essential aptitude in the personal power palette –– to apply to yourself, with a person you support, with peers and colleagues, and in groups and teams. It can be learned by anyone, because as potential it exists inside all of us.
In my book I describe nine differentiated ways to get to know, to use, share and enjoy your inner powers. Stay tuned for more on personal power in upcoming blogs. Thanks for reading!